This is an archived article and the information in the article may be outdated. Please look at the time stamp on the story to see when it was last updated.
CLEVELAND– After more than two decades of denials, a former Northeast Ohio funeral director now admits he killed his third wife by poisoning her with cyanide.
"I put the cyanide in the salt shaker. I left for Chicago, knowing that she would use the salt," Robert Girts, 60, told Cuyahaga County Common Pleas Judge Michael Jackson, admitting what many people thought all along.
He pleaded guilty to involuntary manslaughter and insurance fraud, saying he poisoned his 42-year-old wife, Diane Girts, with cyanide on September 2, 1992. At the time, the couple lived in Parma.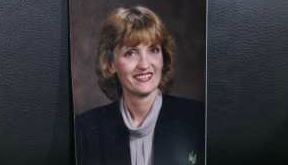 "I also brought a photo and I want people to see that she was a person," said Bettianne Jones, Diane Girts' sister-in-law.
Jones spoke of how Diane's death affected her family.
"She was a caring, loving person that deserved a lot more than what she did get, so I'm here to speak for her, make sure she is remembered as the wonderful person that she was," she said.
"I acknowledge and accept responsibility for causing the death of my wife, Diane Girts, and express my deepest regrets and remorse for my conduct," Girts said in court.
"I don't think he was speaking from the heart," Jones told reporters after the hearing.
In the past, Girts has been convicted twice of aggravated murder in Diane's death, but both times the convictions were thrown out after appeals courts questioned the prosecution's conduct.
"Did you kill your wife?" Girts was asked in 2006.
"No sir I did not," he responded at the time.
After Diane's death, prosecutors also felt the death of his first wife, Terri, in 1977 was suspicious. They even re-examined her body, but he was never charged in her death.
"The soul of Diane Girts, after 21 years, can finally find a resting place because she died at the hands of another," said Assistant Cuyahoga County Prosecutor Anna Faraglia.
Judge Jackson approved a plea deal and sentenced Girts to between six and 30 years in prison, with credit for the 15 years he has already served.
It will be up to the parole board to decide when he will be released.
"At least he said he did it. We'll take what we can get. We knew that he did it, but he stood up in court and said he did it," said Jones.