This is an archived article and the information in the article may be outdated. Please look at the time stamp on the story to see when it was last updated.
Going through 'Flappy Bird' withdrawal?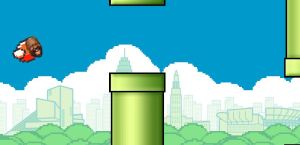 We've got the perfect solution for you.
FOX 8 has created our own version of the popular game that disappeared from app stores on Sunday.
It's called, 'Flappy Kenny'– after our own Kenny Crumpton!
Here's how it works:
**Avoid pipes
**Avoid the ground
**Just tap the screen on your mobile device or the spacebar on your desktop computer to keep Kenny flying.
CLICK HERE TO PLAY 'FLAPPY KENNY'
Let us know how you did! Post your scores on Twitter; just use the hashtag #FlappyKenny