This is an archived article and the information in the article may be outdated. Please look at the time stamp on the story to see when it was last updated.
CLEVELAND– A Cleveland fire lieutenant will be remembered Monday.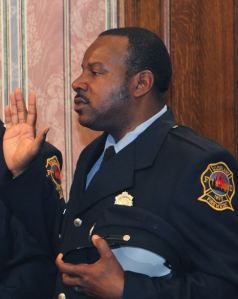 Lt. William Walker, 45, was shot and killed in his Lampson Avenue driveway as he returned home on Sunday evening.
A civil service for the husband and father will be held Monday, Nov. 11 at 2 p.m. at the Cleveland Public Auditorium on Lakeside Ave. A wake will be held at 1 p.m.
William Walker's family asks that memorial contributions be made in his name to the Beech Brook Orphanage.
CLICK for more information.
To share a memory of Lt. Walker, CLICK HERE.