This is an archived article and the information in the article may be outdated. Please look at the time stamp on the story to see when it was last updated.
CANTON, Ohio -- Just outside of Canton, you'll find the Loy family.
Six-year-old Audrey Rose, or Rosie as her family calls her, came home from school the other day and told her mom she wants to donate the money the tooth fairy gave her to help sick kids, and kids who go to heaven.
Her school makes donations to St. Jude Children's Research Hospital from time to time, so she wants the money to go there.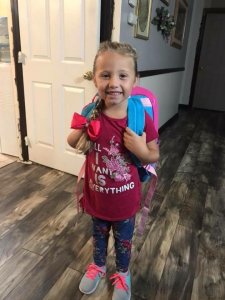 Her mom, Amber, said she couldn't be more proud of Rosie's golden heart.
Together, they've created a GoFundMe page to help raise even more money for kids and families fighting cancer.
They told FOX 8 they plan to deliver the money in person.
Rosie said she wants to be a doctor when she grows up.