This is an archived article and the information in the article may be outdated. Please look at the time stamp on the story to see when it was last updated.
CLEVELAND– The person of interest in the missing person case of Christina Adkins is set to go to trial in December on a rape case from 1993 and has several prior convictions, including one for sexual battery.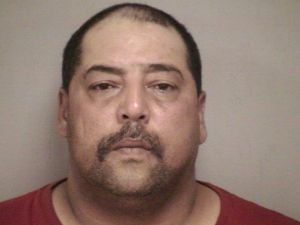 Elias Acevedo, 49, is currently facing rape and kidnapping charges on an unrelated case.
Authorities say DNA linked him to the 1993 cold case and he was arrested in June while visiting a residence on Seymour Ave.
He is being held in jail and was found to be competent to stand trial just last week.
Acevedo also was sentenced to three years in prison in 2003 after pleading guilty to sexual battery and was found to be a sexually oriented offender. He also was convicted in 1990 of a receiving stolen property charge.
Police sources said Acevedo has been cooperating with police.
Law enforcement officials said when Acevedo was questioned on the 1993 rape case he began crying. They would not say if he confessed.
Acevedo knew the victim in the case. The victim told police Acevedo had strangled her to the point she was unconscious.
Police are also looking at Acevedo in another murder case.
A man who rented to Acevedo and evicted him from his East 75th Street home last year said he never showed any signs of being violent.
Simon Kenney said he had Acevedo evicted last year because he stopped paying rent.  He said the FBI had gone to the home on several prior occasions to talk to Acevedo.  Kenney said he wasn't exactly sure what agents asked Acevedo.
The news of a person of interest in the Adkins' case comes as newly-developed information led authorities to search a new area on Friday– an area of Interstate 90 east and state Route 176 south near the highway overpass.
According to Hugh Shannon with the Medical Examiner's Office, unidentified human skeletal remains were found on scene. The remains are in the custody of the Medical Examiner's Office and the process of identification will likely take several weeks, according to Shannon.
Adkins was last seen in Cleveland in 1995. She was 18 at the time.
FBI and Cleveland police officials spoke on the search Friday morning.
Anderson said officials are "following up on some very good information." She added, "We do feel we are on to something and that we will have resolution before too long."
Anderson said investigators have received a significant amount of information in the case over the past six to eight weeks. Officials conducted at least two other recent searches, one on Aug. 30 and another Oct. 2.
Stick with Fox 8 and Fox8.com for more details.
Click here for more on the case of Christina Adkins.