This is an archived article and the information in the article may be outdated. Please look at the time stamp on the story to see when it was last updated.
EAST CLEVELAND, Ohio - A local family crisscrossed the city Saturday, trying to bring their teenage daughter home safely. She was last seen more than a week ago when she walked away from a youth academy.
"She's been missing since the 23rd from Carrington Academy, if you could please keep an eye out," said the girl's mother Melissa Fuentes as she handed out fliers near the facility.
The Carrington Youth Academy, a behavioral health facility in East Cleveland, is where 15-year-old Jasmine Conaway was seen leaving on February 23rd.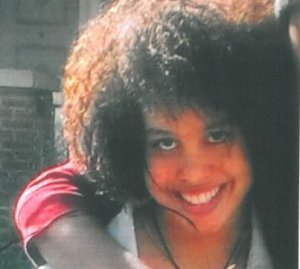 "We're just out here looking her," said her father Kevin Conaway.
A small army of loved ones, including her parents, friends and volunteers gathered on the east side of Cleveland around noon Saturday and fanned out across different areas of town looking for her or clues to where she might be.
"Kids are impressionable, they are like sponges...I know I've poured enough water in her and instilled enough in her to walk out of environments that are unsafe...I think right now, we have a chance to stop her from a lot of predators that are out there," said Conaway.
"We haven't heard anything and you know, it's scary...the little girl that they found not too long ago, I just want my granddaughter," said the girl's grandmother Linda Ratcil.
Jasmine's family says that they have gotten several reports that people have seen her around town... along East 55th Street, in Steelyard Commons, but still they have not located her.
"When we heard the one sighting that she had her hair colored and another sighting saying she had her hair colored, then that might be her," said community activist Laura Cowan.
Cowan is one of the activists helping organize the search.
"15 years old, these are babies out here and it's cold and you got a lot of human trafficking and sex trafficking," Cowan said.
"I'm trying to wear this right now, it's a heavy coat...her missing just brought attention to the problem that we have in the city...ongoing, a weekly basis, it makes me sick," said the girl's father.
East Cleveland police say Jasmine has not been taking her medication lately.
Anyone with information about her whereabouts should call 216-681-2162.