This is an archived article and the information in the article may be outdated. Please look at the time stamp on the story to see when it was last updated.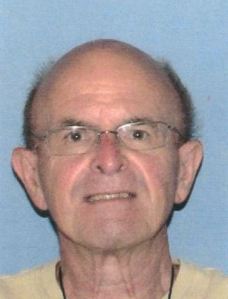 BEREA, Ohio — Loved ones met at 8 a.m. Tuesday to look for a missing 71-year-old man.
The family of Ronald Herhuth asked volunteers interested in helping to meet at the fairgrounds in Berea.
Ronald Herhuth was last seen at a Middleburg Heights nursing home and has an IV in his right arm, according to a Cuyahoga Emergency Communications System alert sent Sunday night.
Herhuth was wearing a plaid button-down shirt and khaki shorts. He uses a wooden cane. Herhuth also has a swollen left leg.  He was last seen at Southern Hills Nursing Home on Bagley Road.
The Middleburg Heights Police Department, SWAT, and authorities from other local cities were searching for Herhuth along Bagley Road on Monday.
Anyone with information on Herthuth should contact the Middleburg Heights Police Department at 440-243-1234.