This is an archived article and the information in the article may be outdated. Please look at the time stamp on the story to see when it was last updated.
WESTERVILLE, Ohio-- The families of two Westerville officers who lost their lives in the line of duty last month are thanking the community for their support and donations.
Officers Eric Joering, 39, and Anthony Morelli, 54, were shot and killed while responding to a 911 hang-up on Feb. 10. They returned fire, wounding the suspect, who is charged with aggravated murder.
On Friday, the Fraternal Order of Police Capital City Lodge released videos of Morelli's wife Linda, his son Chris and his daughter Beth, as well as Joering's wife Jami.
Jami Joering cited the support of family, friends and the church to help as her family heals. She said her and her three daughters are trying to find their new normal, away from the public eye.
She also spoke about the importance of keeping Officer Joering's K-9 partner, Sam.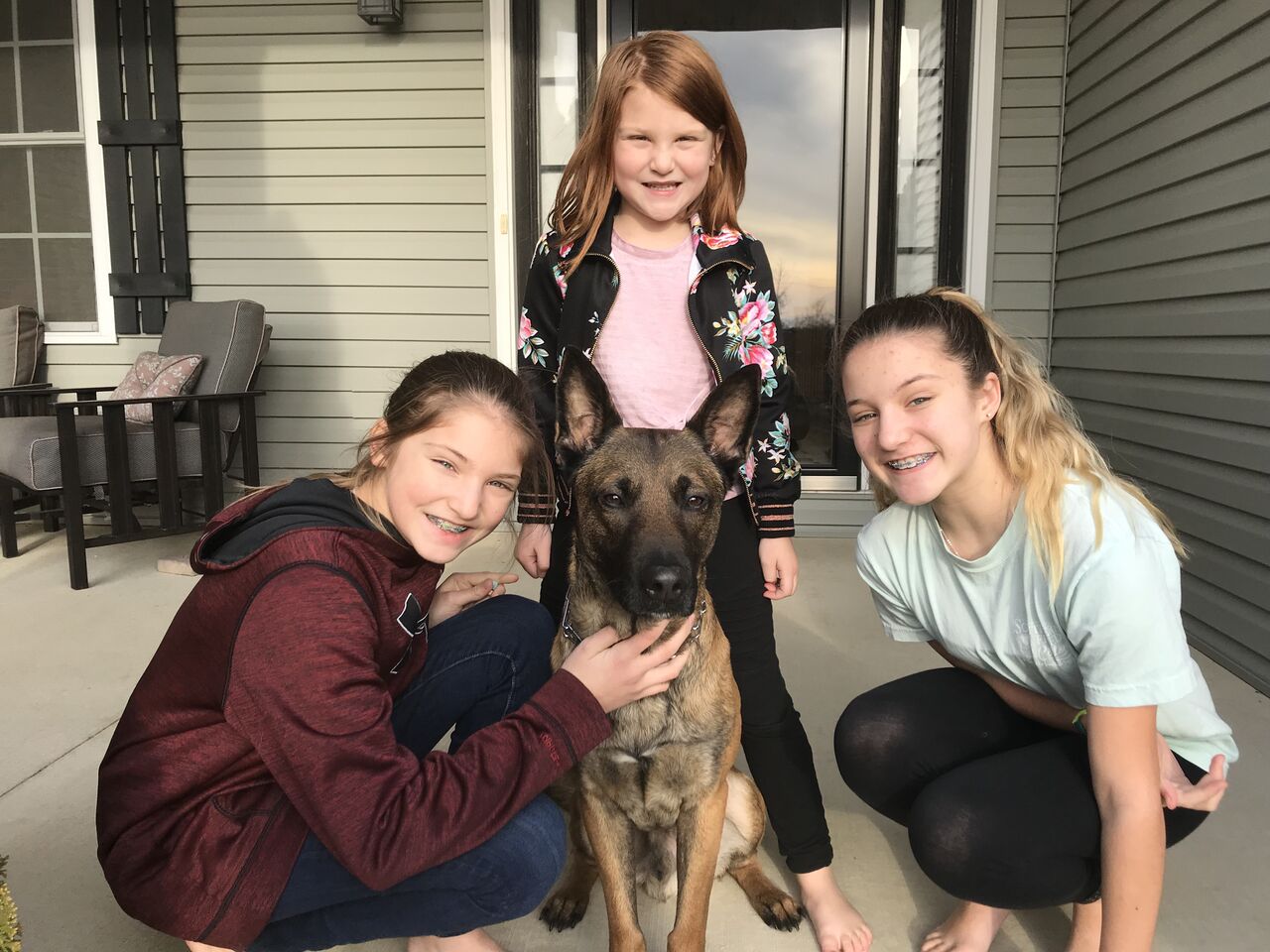 "When Eric would come home from work, we'd have dinner as a family, he (Sam) would lay next to him at the dining room table... Eric would go to his reclining chair, the dog would jump in the chair with him, and then one or two of the girls would come join," Jami said. "That's his spot. He'll sleep still in Eric's chair."
"The city called to tell us they were going to allow us to keep Sam, to retire him, which is what my girls asked. They asked that he come home because that's all he knows, that's all we know. So grateful doesn't even begin to describe how we felt," Jami said. "The first thing they asked was can he come home? Was Sam OK and can he come home? He came the day Eric was killed. The girls were able to see him that day."
One of the Joerings' daughters asked for K-9 shirts. Jami said they received about 20 boxes with letters from across the country and Canada with more on the way.
Officer Morelli was well known as a school resource officer. His family said he chose to teach kids through experience, instead of lecturing them. In the video, Linda Morelli told a story about having students try to drive a golf cart on a course wearing googles to learn about the dangers of drinking and driving.
Officer Morelli didn't just check in on his own children, but he'd also be found at school basketball and football games.
"Westerville North High School was very kind. They put a picture of his badge up on the wall, where he stood for every basketball game," Linda said, while fighting back tears.
Beth Morelli called the support from other police officers in central Ohio, "beautifully overwhelming." Her mother also had praise for those who lined the streets of Westerville for the funeral procession for the two officers.
"I think that really made us realize the impact that these guys had on the community," Linda said. "When he came home to us, he was a husband and father, and it really surprised us, amazed us to hear stories about how they impacted the community."
According to the FOP Lodge, a GoFundMe account alone raised more than $616,000 with thousands more donated by mail. The funds will be split evenly between the two families.
More stories on the Westerville police shooting here