This is an archived article and the information in the article may be outdated. Please look at the time stamp on the story to see when it was last updated.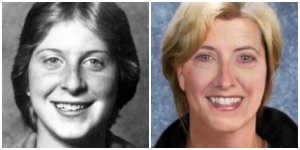 FAIRVIEW PARK, Ohio — Fairview Park police are expected to release new information Monday in the case of a 17-year-old who went missing nearly 39 years ago.
A press conference will be held at Fairview Park City Hall Community Room at 11:30 a.m. Monday.
Yvonne Reglar, 17, went missing on Aug. 8, 1977 after she reported to work at a Sunoco gas station on Lorain Road in Fairview Park.
A release states that at around noon that day, co-workers brought Reglar lunch and then left.
At around 1 p.m., Reglar's relief arrived at the gas station and could not find her. Her purse, books and half-eaten lunch were left behind, along with money from the business.
Reglar has not been seen or heard from since.
Fairview Park Police said over the years, they've combed over hundreds of leads and worked with local, state and federal law enforcement agencies.
Recently, police interviewed over 20 family members, friends, witnesses and persons of interest in the case. According to a press release, they reviewed all available files and evidence regarding the girl's disappearance.
"The investigation has produced new information that may lead to the answer as to what happened to Yvonne that day," the release states. "While we have some answers, we still need help bringing closure to this case."