This is an archived article and the information in the article may be outdated. Please look at the time stamp on the story to see when it was last updated.
CLEVELAND– Facebook issued a statement after a man was shot and killed live on the social networking site in Cleveland.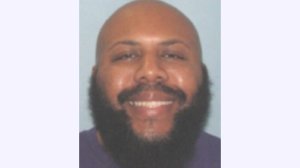 The Cleveland Division of Police said Steve Stephens murdered the man on East 93rd Street Sunday afternoon. Stephens, who claimed to have killed others, is still on the loose. Cleveland police said there are no other known victims.
A Facebook spokesperson issued the following statement:
"This is a horrific crime and we do not allow this kind of content on Facebook. We work hard to keep a safe environment on Facebook, and are in touch with law enforcement in emergencies when there are direct threats to physical safety."
Cleveland police provided a brief update Sunday evening on the manhunt for Stephens. He is driving a white Ford Fusion with temporary tags.
Anyone with information on his whereabouts is asked to call 911.