This is an archived article and the information in the article may be outdated. Please look at the time stamp on the story to see when it was last updated.
CLEVELAND-- A representative at Facebook released a timeline of events in Sunday's murder in Cleveland, as well as announced a review for reporting harmful content.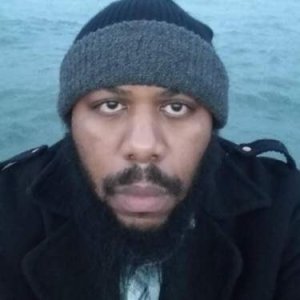 Steve Stephens, 37, shot and killed a man on East 93rd Street Sunday afternoon, the Cleveland Division of Police said. He posted video of the murder on Facebook and claimed to commit other homicides in a series of live videos and posts.
Cleveland police said 74-year-old Robert Godwin, Sr. is the only victim. Stephens remains on the loose.
"As a result of this terrible series of events, we are reviewing our reporting flows to be sure people can report videos and other material that violates our standards as easily and quickly as possible," said Justin Osofsky, Facebook vice president of global operations, in a post on Monday.
Osofsky said Facebook is always looking for new ways to make the site a safe environment. That includes using artificial intelligence to prevent videos from being reshared.
There are thousands of people reviewing millions of reported content in more than 40 languages each week, the Facebook executive said. He also said content with "serious safety implications" take priority.
Stephens' Facebook account was disabled within 23 minutes of receiving the first report, but Osofsky said the social networking site needs to do better.
"In this case, we did not receive a report about the first video, and we only received a report about the second video — containing the shooting — more than an hour and 45 minutes after it was posted. We received reports about the third video, containing the man's live confession, only after it had ended," Osofsky said.
According to Facebook, this is the timeline of Stephens' posts on Sunday:
11:09 a.m. PDT (2:09 p.m. EST) — First video, of intent to murder, uploaded. Not reported to Facebook.
11:11 a.m. PDT (2:11 p.m. EST) — Second video, of shooting, uploaded.
11:22 a.m. PDT (2:22 p.m. EST) — Suspect confesses to murder while using Live, is live for 5 minutes.
11:27 a.m. PDT (2:27 p.m. EST) — Live ends, and Live video is first reported shortly after.
12:59 p.m. PDT (3:59 p.m. EST)— Video of shooting is first reported.
1:22 p.m. PDT (4:22 p.m. EST) — Suspect's account disabled; all videos no longer visible to public.
"We are grateful to everyone who reported these videos and other offensive content to us, and to those who are helping us keep Facebook safe every day," Osofsky said.
There is a $50,000 reward for information leading to Stephens' arrest. Cleveland police said he is 6 foot 1 and bald with a beard. He is driving a white Ford Fusion with temporary tags E363630.
Continuing coverage on this story here