This is an archived article and the information in the article may be outdated. Please look at the time stamp on the story to see when it was last updated.
CANTON, Ohio -- The U.S. Department of Labor's Occupational Safety and Health Administration (OSHA) said Monday that exposure to nitrogen is suspected in the death of a worker at TimkenSteel in Canton.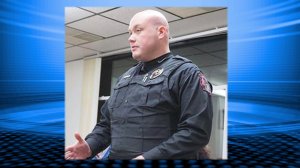 OSHA said the 32-year-old, who has been identified as Kenny Ray Jr., was found dead in a control room at the Faircrest Plant on Sunday.
Readings by the company and the fire department detected oxygen levels at less than 4 percent in the area where Ray was found, according to a press release from OSHA.
Ray, a fire technician, was checking fire extinguishers at the plant, and was found just before 4 p.m.
OSHA said it is working with the company's engineers to trace the entire nitrogen system to determine if there were any other potential oxygen-deficient atmospheres that could be present before any other employees are allowed to return to work in the area.
Howard Eberts, OSHA's area director in Cleveland, said in a statement:
"We offer our thoughts and prayers to the family and friends of the worker who died in a preventable workplace incident. Companies that have nitrogen systems need to make sure that they recognize the hazard of oxygen deficiency that can be created by its ability to displace oxygen."
OSHA said on Nov. 19, 2015, it issued citations at the facility related to a nitrogen exposure in May 2015. The company contested the citations.
In October 2015, OSHA said it placed TimkenSteel in the agency's Severe Violator Enforcement Program, after investigations at the Harrison and Gambrinus plants found several violations involving struck-by, fall and amputation. The company has contested those violations, as well.
TimkenSteel's security and fire manager, Lance Kimmell, released the following statement on Monday:
"Kenny Ray Jr. was a well-respected member of TimkenSteel's Security and Fire team. We currently are working with officials in their investigation. TimkenSteel's Security and Fire team and the entire company are mourning the loss of our colleague. We want to express our sympathy to his family, friends and the people of the communities where Kenny served as both a police officer and firefighter."
Ray was a police officer for the Creston Police Department.