This is an archived article and the information in the article may be outdated. Please look at the time stamp on the story to see when it was last updated.
**Update on January 18, 2019: Charges against Will Burge have been dropped**
WILLOUGHBY, Ohio– A former radio host charged in a wrong-way crash that seriously injured a woman is scheduled appeared in court Wednesday morning.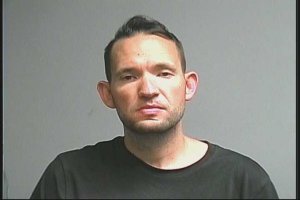 Will Burge, 33, of Wickliffe, faces charges for driving under the influence and aggravated vehicular assault. His bond is set at $100,000, according to court records.
The Ohio State Highway Patrol said Burge was going east in the westbound lanes of Interstate 90 in Kirtland Hills early Sunday morning. He hit another car head on.
The other driver, a 56-year-old woman, was taken to the hospital with serious injuries.
Burge's attorney asked for a continuance in the hearing and waved his rights to a speedy trial. A new hearing is now scheduled for two weeks from Wednesday.
More stories on the wrong-way crash here