This is an archived article and the information in the article may be outdated. Please look at the time stamp on the story to see when it was last updated.
HUDSON, Ohio — The 7th Annual Hudson Wine Festival benefits animal welfare groups in northeast Ohio
This popular event takes place Friday, July 18 from 4 to 10 p.m. and Saturday, July 19 from 2 to 10 p.m.
It takes place in the First & Main shopping district of downtown Hudson.
The festival showcases over 150 wines from local, national and international producers, as well as more than 45 craft beers and spirits.
Guests will also enjoy food, music, education, art and the opportunity to visit with adoptable pets throughout the weekend.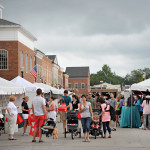 Leashed pets are welcome at the Hudson Wine Festival and amenities such as water bowls, doggie pools and sprinklers and the occasional biscuit are on site to pamper the pooches.
The Hudson Wine Festival has raised more than $90,000 dollars for animal welfare groups to date and hosts more than 7,500 guests annually.
Tickets to the festival are $22 dollars in advance and $27 dollars at the door and include 10 tastings and a souvenir wine glass. Additional tastings are $1 dollar each and available at the event. Weekend passes are also available for $32 dollars in advance and $37 dollars at the door. Designated driver tickets are available on site for $10 dollars and include two soft drinks.
Advance ticket sales are available at local Discount Drug Mart stores, The Hudson Visitor Center (weekends only) and online.
Click here to purchase tickets and get more information about the festival.