This is an archived article and the information in the article may be outdated. Please look at the time stamp on the story to see when it was last updated.
Spend an hour of your day with Wendy Williams.
Her talk show airs on FOX 8 News weekdays at 11 a.m. Catch all-new episodes beginning Monday, Sept 16.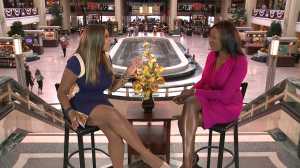 Our Jennifer Jordan sat down with Wendy to talk about her new show and how she got to this point in her career.
You can watch the story above and CLICK HERE for more on Wendy's recent visit to FOX 8.