This is an archived article and the information in the article may be outdated. Please look at the time stamp on the story to see when it was last updated.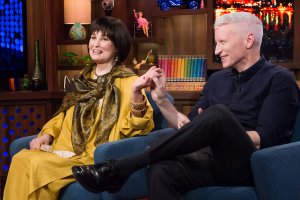 Gloria Vanderbilt died Monday morning, according to her son, CNN's Anderson Cooper.
The fashion designer and socialite was 95.
Vanderbilt died at home with friends and family at her side.
"Gloria Vanderbilt was an extraordinary woman, who loved life, and lived it on her own terms," Cooper said in a statement. "She was a painter, a writer, and designer but also a remarkable mother, wife, and friend. She was 95 years old, but ask anyone close to her, and they'd tell you, she was the youngest person they knew, the coolest, and most modern."
Stick with Fox 8 and Fox8.com for more.