This is an archived article and the information in the article may be outdated. Please look at the time stamp on the story to see when it was last updated.
CLEVELAND– A baby girl was shot and killed Thursday night in what is the fourth shooting involving children in Cleveland in just the past month.
The children ranged between the ages of 3 months and 10 years. Three died from their injuries.
"Enough is enough," Police Chief Calvin Williams told reporters. "When are we going to stop counting babies being killed out here on the streets for nothing?"
On Friday, Williams urged witnesses to come forward and contact police with information in these shootings. Crime Stoppers accepts anonymous tips at 216-252-7463.
Ramon Burnett, 5
Sept. 4, Louise Harris Drive: 5-year-old Ramon Burnett was outside when he was caught in the crossfire on Louise Harris Drive.
About a week later, Marlon Hackett Jr. was indicted on murder and felonious assault charges for Ramon's death. Dontavious Williams was charged with having weapons under a disability in the case.
Major Howard, 3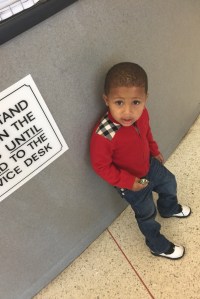 Sept. 15, East 113th Street between Regalia and Union avenues: Major Howard was sitting in a car with a woman on East 113th Street when another car pulled up and shots rang out. The 22-year-old woman was hit in the thigh and survived, but Major died from his injuries.
Donnell Lindsey, aka "Nell," is wanted for the 3-year-old's death. He remains on the loose.
Donta Padgett Jr., 10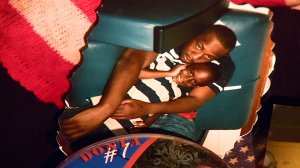 Sept. 19, Martin Luther King Jr. and Shaker Boulevard: 10-year-old Donta Padgett Jr. was in a car at a traffic light with his 30-year-old father when a man walked up and shot both victims. Donta Jr. survived a gunshot wound to his shoulder, but his father, Donta Sr. died.
The Cuyahoga County Prosecutor's Office announced there is a $25,000 for information leading to an arrest in this case.
Aavielle Wakefield, 5 months
Oct. 1, East 145th Street and Spear Avenue: Aavielle Wakefield is shot in the chest and killed while she's in a car with her mother and grandmother on the way to the store.
Williams said no one in the car was likely the target. Police have no suspects.
[protected-iframe id="5a79b7faebdac316f8d8f8f264f1d8d3-28572381-75933194″ info="https://www.google.com/maps/d/embed?mid=zqM-7CGI5irk.kncF49Kh6nkA" width="640″ height="480″]
Continuing coverage of crime in Cleveland here