This is an archived article and the information in the article may be outdated. Please look at the time stamp on the story to see when it was last updated.
CANTON, Ohio - New information is being released about a TimkenSteel employee who was found dead inside the plant Sunday afternoon.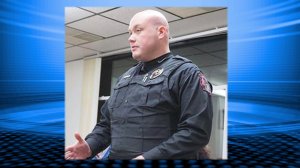 Kenny Ray Jr, a fire technician, was found unresponsive while checking fire extinguishers at the Faircrest Steel Plant just before 4 p.m.  The Perry Township Fire chief told FOX 8 they were called out to the facility for a person that was electrocuted.
We also learned Ray was a police officer for the Creston Police Department.
The Creston Police Department said Ray was new to their department, but had worked as a police officer in other jurisdictions since 2008. He was a full-time safety officer at TimkenSteel and an EMT/firefighter with the Uniontown Fire Department.
TimkenSteel is working with local officials while they continue to investigate.
The company said in a statement Sunday, "We continue to work with local officials in their investigation. We are deeply saddened by the loss of our colleague and we extend our sympathy to his family."
Stick with Fox 8 and Fox8.com for updates.