This is an archived article and the information in the article may be outdated. Please look at the time stamp on the story to see when it was last updated.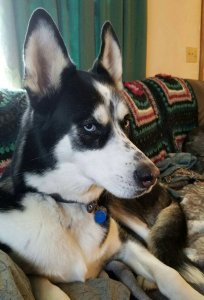 ELYRIA, Ohio — An Elyria man was arrested after being accused of shooting and killing his neighbor's dog.
According to Elyria police reports, it happened at just before 4 p.m. Monday.
Officers were called to reports of shots fired in the 200 block of Brace Avenue.
A woman told police that she'd let her German Shepherd puppy out into the backyard and when she looked out the window, she saw her neighbor's dog, a husky, with its head through the fence attacking the puppy, according to police reports.
She said she screamed and ran outside to get the puppy.
The woman said that a moment later, her husband, Timothy Kilgore, 28, came out of their home with a gun and fired at the neighbor's dog. The woman said her puppy was stuck in the fence, and once she removed him she realized he had a minor injury on his right paw and was missing a tooth.
Officers were told by the owner of the dead dog that she hadn't seen anything. She said she heard a gunshot and heard her dog whimper, and went outside to find the dog dead in her driveway.
She said there had been ongoing issues with the neighbors and that one of their dogs stuck his tail through the fence a few months ago, and that her dog had bitten the dog's tail.
Kilgore now faces charges of cruelty to animals and discharging a firearm.