This is an archived article and the information in the article may be outdated. Please look at the time stamp on the story to see when it was last updated.
CLEVELAND - The Election Day Forecast looks dry for the front half or more of Tuesday.  Polls open at 6:30 a.m. Temps will be in the mid 40s. As polls close, the showers from the next cold front will be moving in.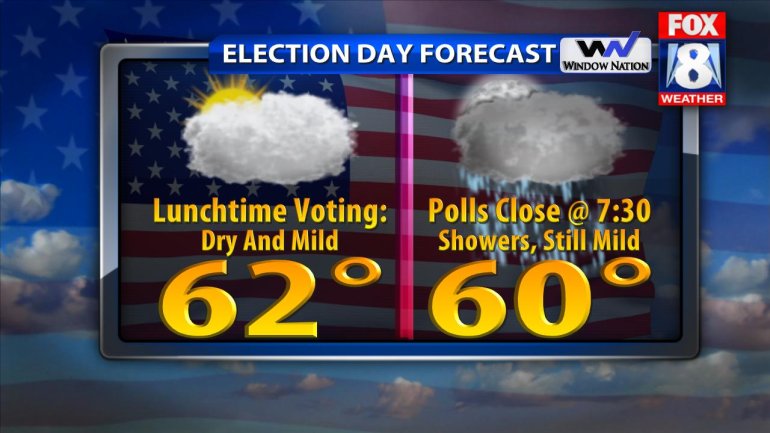 Tonight's cold front will introduce the first shot of cool air for Wednesday. A second, stronger cold front will remind us all that we are now in November by Friday night and Saturday.
Here's the latest Fox 8 Day Forecast.