This is an archived article and the information in the article may be outdated. Please look at the time stamp on the story to see when it was last updated.
Americans are deciding between Hillary Clinton and Donald Trump Tuesday after an exhausting, acrimonious campaign that at times revolted the nation and tore at its fabric.
**Keep it to FOX 8 News and FOX8.com all evening for updated results, and LIVE coverage**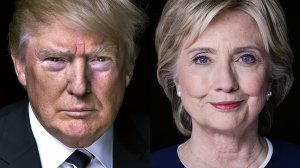 History will be made no matter how the vote turns out. Clinton would become the first woman to win the presidency in the 240-year history of the United States. A Trump triumph would represent a massive repudiation of the Washington establishment not seen in generations.
Both candidates argue the election presents an unusually significant choice for a divided nation. Democrats warn that Trump, with his rhetoric on race, gender and immigration, would represent a rejection of core American values. Trump insists his outsider campaign represents America's last chance to drive out a corrupt political establishment that has turned its back on blue-collar workers.
ALL EYES ON OHIO:
Ohio — a battleground state– is in the spotlight.
The state's elections office said turnout appears to be strong across the state with relatively few problems.
Matthew McClellan, a spokesman for Secretary of State Jon Husted, said it's too soon to say if turnout will break any records since the reporting so far is anecdotal.
McClellan said county election boards have troubleshooters lined up in case of any issues.
Lines at several polling places around the state were long beginning first thing Tuesday.
In addition to the presidential election, voters were casting ballots in a U.S. Senate race, in congressional and state legislative races and several local school issues.
**Click here for continuing coverage**
You can download the Fox 8 app and get results right to your phone.
**CLICK HERE for the FOX 8 app for your iOS device**
**CLICK HERE for the FOX 8 app for your Android device**
We'll also be reporting results on Facebook, Twitter and Instagram.