This is an archived article and the information in the article may be outdated. Please look at the time stamp on the story to see when it was last updated.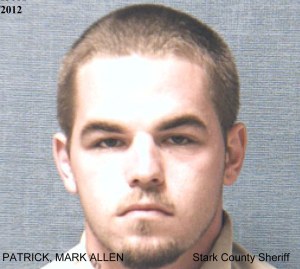 ALLIANCE, Ohio — An elderly woman was seriously injured when she was attacked and robbed Thursday morning on her 84th birthday, Alliance police said.
The crime occurred just after 7:30 a.m. in the 1000 block of South Mahoning Avenue as the woman was taking her morning walk.
According to a news release, a man approached the woman, shoved her face down on the sidewalk, then took off with her purse.
A passing motorist later found her lying injured on the ground and called police.
The woman, whose name was not released, was taken to Alliance Community Hospital with "multiple broken bones, contusions and bruising," the release stated. She reportedly told officers that her only concern was that her rosary had been stolen. Her condition was not available Thursday night.
During their investigation, detectives and APD officers positively identified the suspect at a local business, where police say 21-year-old Mark Patrick, of Alliance, had stopped before the crime. The business owner had photocopied Patrick's license and videotaped him moments ahead of the robbery, although the reason was not immediately clear.
Officers tracked down Patrick a few hours later near South Arch Avenue and East Cambridge Street. He was arrested and taken into custody without incident.
Investigators say that Patrick initially denied involvement in the robbery, but eventually confessed and led police to a wooded area where the woman's stolen purse and belongings were recovered. Cash from the purse was found in Patrick's possession.
Patrick has been charged with felony aggravated robbery, in addition to breaking and entering, from a separate incident.
He is being held in the Stark County Jail on $50,000 bond and scheduled to appear in Alliance Municipal Court Friday afternoon.
Stick with Fox 8 News and FOX8.com for updates as they become available.