This is an archived article and the information in the article may be outdated. Please look at the time stamp on the story to see when it was last updated.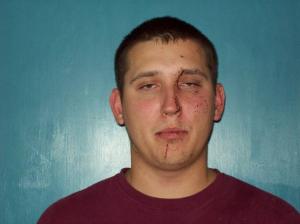 AVON LAKE, Ohio — An Avon Lake man faces several charges after losing control of his truck and hitting a fire hydrant, trees and vehicles during a police chase.
According to Avon Lake police, it happened around 2:30 a.m. Friday near Lake Road and Inwood Boulevard.
An officer attempted to stop the man for a traffic violation. The driver didn't stop and fled at a high rate of speed turning south on Moorewood Avenue.
Police reports state the suspect continued south through Redwood Boulevard, where he began to lose control of the truck.
The truck went off the right side of the road, hitting a fire hydrant, two trees and three vehicles before coming to rest upside down near the front of a home.
The driver then fled on foot from the scene.
Officers from Sheffield Lake and Avon police departments were called to help in the search.
They found and arrested Shane Wasara, 25, on charges of OVI, speed, reckless operation, reasonable control, stopping after an accident and failure to comply.