This is an archived article and the information in the article may be outdated. Please look at the time stamp on the story to see when it was last updated.
GATES MILLS, Ohio- An 18-year-old is facing charges in the crash that killed two Hawken School students.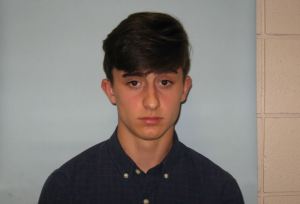 Chapin Berk, of Aurora, is charged with two counts of vehicular homicide and one count of operation without being in reasonable control, according to Gates Mills Police Chief Gregg Minichello. The charges are misdemeanors.
Berk was driving a Jeep with three of his classmates on County Line Road on May 14. The vehicle went off the road and hit two trees before it stopped.
Joshua Weil, of Cleveland Heights, and Alexander Doody, of Chagrin Falls, both 18, died as a result of the crash.
"As the prosecutor for Gates Mills, I ruled on these charges after reviewing the investigations of the Gates Mills Police Department and the Valley Enforcement Group Accident Investigation Unit; evaluating the evidence presented in the file; performing extensive research of relevant case law and governing statutes; and consulting with the surviving victim and the families of the deceased victims," Prosecutor Michael Cicero said in a statement on Tuesday.
Berk will appear in Lyndhurst Municipal Court on July 23. If convicted, he could spend up to 12 months in jail.
Continuing coverage of the Gates Mills crash here