This is an archived article and the information in the article may be outdated. Please look at the time stamp on the story to see when it was last updated.
AVON, Ohio- It's the day thousands of people across Northeast Ohio have been waiting for, the St. Jude Dream Home giveaway.
The winner of the $500,000 dream home is Nicole Johnson of Akron.
FOX 8 News and viewers made history when we sold all 15,000 tickets on March 19.
Winners were also selected for more than 20 prizes Thursday morning.
We announced the winners below LIVE on FOX 8 News in The Morning.
St. Jude representatives will be calling all winners to inform them of their prizes.
6 a.m. winners:
Monica Gazso-Strongsville- Home exterior cleaning package-courtesy Multi-Level Cleaning Contractors
Debbie Carmichael-Warren,Key Largo gas fire pit-courtesy Fairway Fireplaces & Outdoor Living
Samantha Stillwagon-Brooklyn-Luxury window films-$1,000 gift certificate at Luxury Window Films-courtesy Luxury Window Films
Lee Wilson- Cleveland -Titanium Electrolux front load washer and dryer-courtesy-Stewart's TV and Appliance
James Shuey-North Ridgeville-Electronic Golf Cart-courtesy Fairway Carts Parts & More
 Nasser Al-Rubbaii-Akron-talo  kitchen faucet and accessories-courtesy of Brizo
Daniel Hess-Parma-$1,500 visa gift card- courtesy Reserves Network
         7 a.m. winners:
Christine Czech-Chagrin Falls-$1,500 gift certificate towards tires or service at Conrad's Tire Express and Total Car Care-Courtesy-Conrad's Tire Express and Total Car Care
Christina Garner-Collins, Ohio-$2,500 Panera Bread Prize Pack- courtesy of Panera Bread
Cindy Fredmonsky-Medina-Big Green Egg with Accessories Package- courtesy of Litehouse Pools and Spas
Michael Roemer-Avon- Home exterior cleaning package-courtesy Multi-level Cleaning Contractors
 Simon Martin-Dye-Avon-$1,500 in gas card at Shell-courtesy Shell
William Duge -$1,500 gift card at Lake Erie Harley Davidson-courtesy Lake Erie Harley Davidson
William Svoboda-basketball hoop and accessories
Shirley Wittman-Akron-$1,500 VISA gift card- courtesy of Bay Furnace & Sheet Metal
David Stacknick-Lorain-Women's Black, Medium-Sized Avail Bike-courtesy of Bicycle Bill's
8 a.m. winners:
Nancy Mathewson, Doylestown-A car from Nick Abraham Auto Mall-courtesy-Nick Abraham Auto Mall
Dennis Gincola-Avon-$10,000 hot tub from Litehouse Pools and Spas-Litehouse Pools and Spas
Frank Buehler-Sherrodsville, Ohio- $10,000 La-Z-Boy Furniture Galleries gift certificate-courtesy La-Z-Boy Furniture Galleries
9 a.m. winners:
Davonne Engle-Sheffield Lake-$1,500 VISA gift card-courtesy of CareerBoard
Frank Dedon-Middleburg Heights-Custom Made Statue by Milano Monuments-courtesy Milano Monuments
Melanie Sterling-Louisville-$1,000 gift certificate to Mattress Matters-courtesy Mattress Matters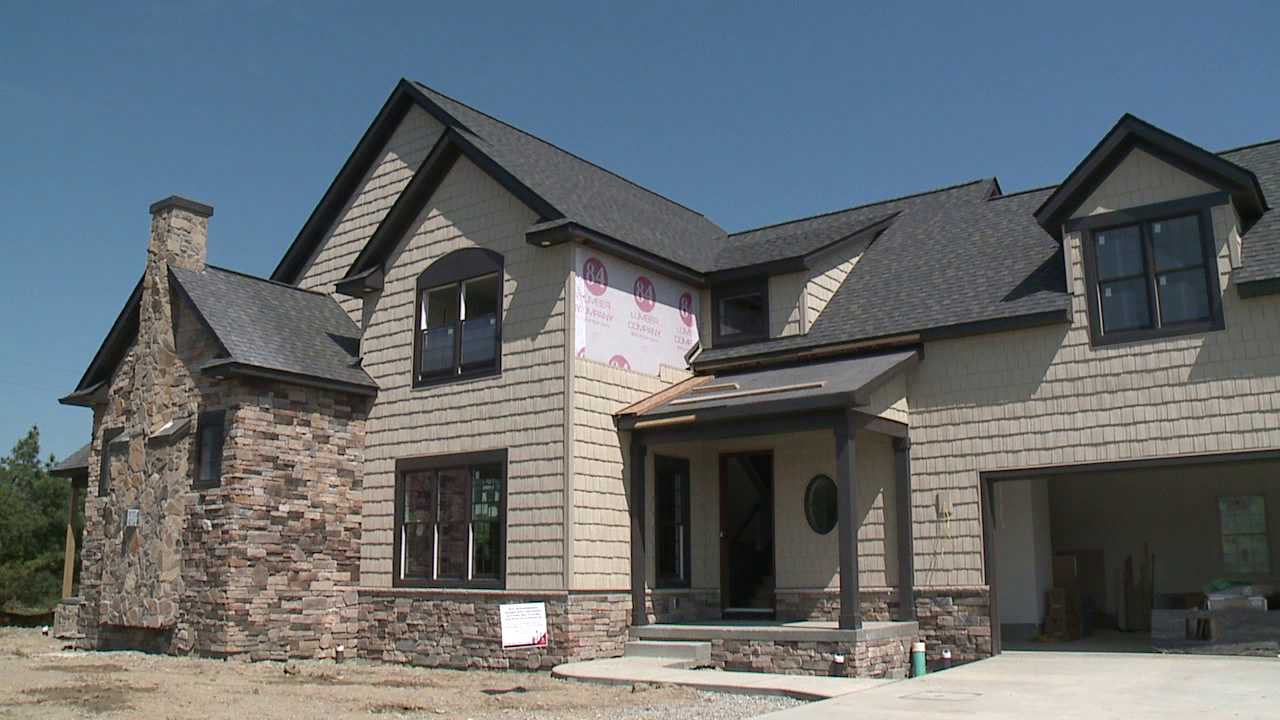 The house, built by Buckingham Homes, is located in the beautiful Red Tail Golf Course community of Avon, Ohio.
The fundraising effort benefits St. Jude Children's Research Hospital, a pediatric research and treatment facility.
FOX 8 is a proud sponsor of the dream home giveaway.