This is an archived article and the information in the article may be outdated. Please look at the time stamp on the story to see when it was last updated.
AVON, Ohio — The man accused of shoplifting and then leading police on a high speed chase with a baby in the getaway car has been charged, according to Avon Police.
Officials with the Avon Police Department tell Fox 8 News that Josue Rodriguez, 30, of Lorain, has been charged with numerous crimes including robbery, felony fleeing and eluding, driving under suspension, child endangering, OVI and reckless operation.
The charges stem from a theft and ensuing police chase that took place on Tuesday afternoon.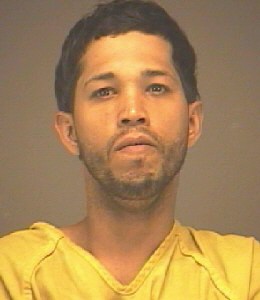 According to police, Rodriguez shoplifted from the Kohl's Department Store in Avon Commons and then left the store with a baby in his arms.
According to Avon Police, Rodriguez headed out of the shopping complex and sped away along Detroit Road. Officers began to tail the vehicle and attempted to make a traffic stop on SR 254 at SR 83, but Rodriguez drove through a red light to get away.
A short chase followed, but officers dropped back around 3:36 p.m. when they were alerted there was a baby in the vehicle and felt a crash was imminent.
The suspect pressed on and drove through another red light at SR 254 and SR 611 where he crashed into a vehicle entering the intersection.
Rodriguez continued to head west and struck another vehicle that was stopped for the red light on the eastbound side of SR 254, Avon police said.
That crash caused a chain reaction and another car was impacted.
Rodriguez was taken to the Avon Emergency Care Center (AECC) and later flown by helicopter to MetroHealth Medical Center.
The baby was taken to AECC then transferred by ambulance to Rainbow Babies and Children's Hospital.
The driver of one of the vehicles hit was taken to St. John Westshore Hospital.
Authorities say none of the injuries appeared to be life threatening.
According to police, Rodriguez is scheduled to appear in Avon Lake Municipal Court at 8:30 a.m. on Thursday.
He is currently being held on the charges in the Lorain County jail.