This is an archived article and the information in the article may be outdated. Please look at the time stamp on the story to see when it was last updated.
HARTVILLE, Ohio– Hartville police are asking for donations to help pay for surgery for their four-legged officer.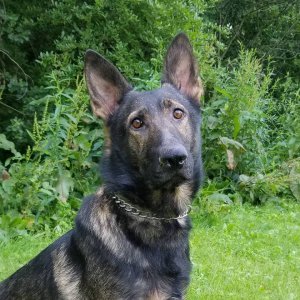 K-9 Bill recently suffered a leg injury and has not improved. He's set to have ACL surgery on Wednesday in hopes of getting him back to work.
The procedure is expected to cost more than $4,000.
Hartville's K-9 Unit is funded solely by donations, not taxpayer money.
Police will be selling "Friends of Bill" T-shirts at the Lake High School football game Friday night.
Donations can be mailed to the Hartville Police Department K-9 Unit, 202 West Maple Street, Hartville, Ohio 44632. Checks can be made to the Harville Police K-9 Fund. You can also make donations at Hartville Village Hall and Consumers National Bank on West Maple Street.
At this time, there is no electronic method to make donations.