This is an archived article and the information in the article may be outdated. Please look at the time stamp on the story to see when it was last updated.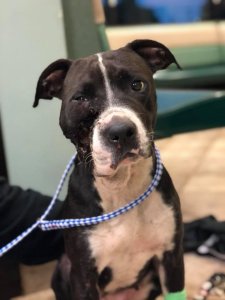 MISSION, Kansas — A dog shot in the face.
It should shock anyone who hears about it.
But that wasn't the case for Danielle Reno.
She is the founder and CEO of Unleashed Pet Rescue and Adoption in Mission, Kansas.
The organization posted a message from Reno on its Facebook page.
"I guess you can say I'm jaded," she wrote. "That's sad. That's real freaking sad."
She posted the story of Gloria, a pit bull who was found shot in the face.
"How horrible is it when this kind of cruelty doesn't shock me anymore?!" Reno wrote.
Reno said x-rays showed Gloria was "shot, in the face, point blank, with a shot gun."
"She ran up to the person who shot her," Reno continued. "She trusted them."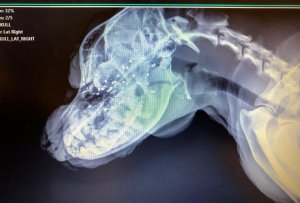 "The pellet spray went through one side of her face to the other. She also has some in her abdomen. There's a gaping hole in the side of her face that you can see teeth through," Reno wrote.
She said Gloria had been like this for over a week before she was rescued.
She said "rotting flesh is oozing out of the crevices and falling off." She also said the dog was in "a horrific amount of pain."
Despite all she has been through, Reno said Gloria is in good spirits. She also said she is eating, drinking, and giving plenty of kisses.
"Her eyes tell an untold story. We may never know that story but it's one of sadness and a torn life. And you know…we don't need to know that story.," Reno wrote. "We are going to help those eyes tell us a different one. Day by day, those eyes are going to get their glow back. Little by little, the life in her eyes will change."
Reno asked followers to share Gloria's story and to donate to a Facebook fundraiser for the dog. By early Monday morning, more than $6000 had been raised.
Reno was hopeful that Gloria would be healthy enough to have surgery on Tuesday.