This is an archived article and the information in the article may be outdated. Please look at the time stamp on the story to see when it was last updated.
NORTH OLMSTED – A deadly danger could be growing in your yard. The thought never crossed Mary Dlugoz's mind until it was too late.
"She died from eating mushrooms in her own backyard," said Dlugoz.
Six-year-old Maggie was an otherwise healthy dog until she went to play outside late Friday night. By Saturday morning she was dead. It's a nightmare Dlugoz says she can't seem to escape.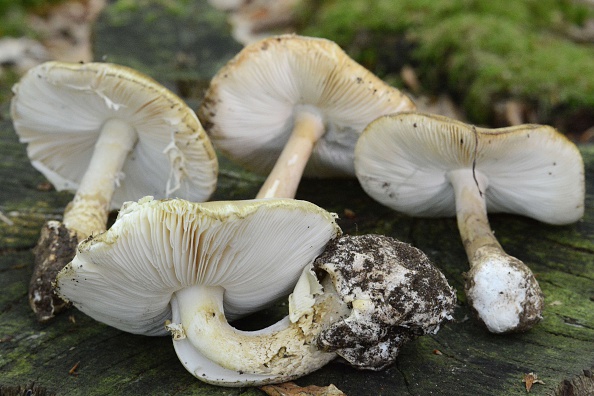 "There is just a pit in your stomach you wake up in the morning it just hits you right away," said Dlugoz. "You know she's gone. It's just a big loss like a big hole in your heart you can't fill."
Dlugoz reached out to FOX 8 to warn other pet owners of the deadly mushrooms. One local veterinarian says it's an illness he has diagnosed too many times during the course of his more than 40-year-career.
"It's a seasonal problem basically in spring and fall we have a lot more mushroom poisoning," said Dr. Evan Morse of Warrensville Animal Hospital. "The Amanita phalloides is particularly deadly, that's a common species found here in Ohio."
So what attracts dogs to the dangerous mushrooms? Dr. Evans says the mushrooms can smell and taste like fish.
Mary's worst fear has already come to pass but she says there is comfort in knowing her story could save someone else from heartbreak.
"I just miss her, I miss her so much," said Dlugoz. "If we can save one other dog it will all be worth it."