This is an archived article and the information in the article may be outdated. Please look at the time stamp on the story to see when it was last updated.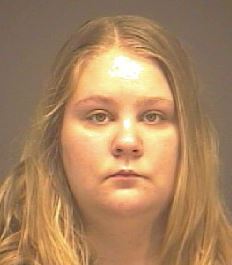 ELYRIA, Ohio — A day care worker accused of raping children is now facing additional charges.
Heather Koon of Elyria was indicted Thursday on multiple counts of kidnapping, rape and pandering obscenity involving a minor, among other offenses.
Koon, 25, was a full-time employee of ABC Kidz Childcare in Elyria from August 2012 to March, according to Carlos Johnson, the day care's attorney.
She then went on to work for another day care.
According to Johnson, authorities inadvertently learned of the alleged rapes when they went to check on a registered sex offender and found an unregistered laptop.
Johnson said the laptop contained videos of the alleged rapes.
Koon was arrested in October.
James Osborne of Lorain County also faces charges of complicity to rape.
Click here for continuing coverage on this story.