This is an archived article and the information in the article may be outdated. Please look at the time stamp on the story to see when it was last updated.
AVON, Ohio — Dash camera video has been released of the roadside incident involving Johnny Manziel and his girlfriend, Colleen Crowley.
The incident happened last Monday around 6 p.m. on Interstate 90 westbound near the Nagel Road ramp.
The incident report said a witness saw a white Nissan speeding and a female passenger trying to open the door. When police arrived, Manziel and his girlfriend were outside the car, and he told the officer the two had been drinking downtown earlier in the day.
The report says the couple argued, and Crowley threw Manziel's wallet out the window and that is why he pulled over. It also says Crowley told police Manziel pushed her head into the car glass and hit her a few times.
She was asked if she thought Johnny could cause her physical harm of if she was afraid of him and she responded with, "No, he was fine."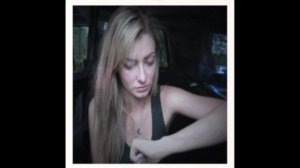 Police did find a small cut on Crowley's arm, which they say was from Manziel trying hold her in the car.
The report says Manziel had two drinks earlier in the day but did not appear to be intoxicated. It also said Crowley did appear to be intoxicated. They asked if Crowley wanted to be taken home, and she said no and left the scene with Manziel.
The report also says Browns linebacker Paul Kruger arrived at the scene which upset Crowley. Police asked Kruger to stay in his car and he told them he was just passing by, saw Manziel on the side of the road and stopped to help.
Manziel and Crowley both took to social media after it happened saying it was just an argument and that they are both doing fine now.
The Cleveland Browns say they take these matters seriously but they are keeping the conversations private for now.
"I don't want to say anything today," Browns Head Coach Mike Pettine said Sunday. "We're just coming off the heels of a game. I've got guys in that locker room that just played their tails off and came up short. We'll have plenty of time during the week to talk about it."
Fox 8 has reached out to the Browns for a comment regarding the dash camera video.
Browns General Manager Ray Farmer said the following in a statement released Friday before the video was made public:
"We were aware of the situation. It is a matter that we take seriously and have expressed our concerns to Johnny directly. Those conversations will remain private and we will refrain from further comment at this time."
The NFL gave the following statement Monday afternoon:
"We are aware of the situation but have no further comment."
During his weekly segment on Fox 8 News in the Morning, former Browns player Greg Pruitt commented on the situation.
"I was suspicious in the beginning when Manziel put himself into rehab supposedly," Pruitt said. "And then he got out of rehab it was in time to make it back to practice. That's not the way those facilities work. They let you out when they think you're ready. Not because you have something else to do."
Stick with Fox 8 and Fox8.com for more.