This is an archived article and the information in the article may be outdated. Please look at the time stamp on the story to see when it was last updated.
BRATENAHL, Ohio – A scary moment for one Bratenahl officer and it was all captured on his cruiser's dash cam.
Officer Timothy O'Haire had someone pulled over near the East 140th exit ramp when his cruiser was side-swiped by a speeding driver.
The dash cam captured the crash and the car parts flying into the air.
According to a report, two officers responded to assist after the accident. Officer O'Haire told them he was not injured, and they began talking to the driver of the car that hit his cruiser.
They noticed the Dodge Caravan said 'Ace Taxi' along the side. After speaking with the driver, Antoine Keith Miller, the officers noticed the smell of alcohol. There was also a passenger inside the van, but he told officers he was not injured.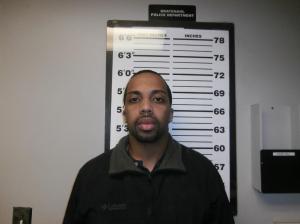 They asked Miller to get out of the car to perform field sobriety tests. Officers say Miller appeared too intoxicated to be driving and was arrested.
They then went back to check on officer O'Haire and called EMS to respond. He was taken to Euclid Hospital, but later released.
Back at the station, police say Miller refused to take a breathalyzer test and was taken to the Euclid jail.
Miller was charged with OVI and failure to control.