This is an archived article and the information in the article may be outdated. Please look at the time stamp on the story to see when it was last updated.
DALLAS, Texas– Police officers all over the country continue to serve and protect, a day after a horrific tragedy in Dallas. That includes a Dallas police officer who shares a powerful message on his Facebook page.
Officer Bryan Woodard's post says, "Good Morning From Dallas. I wont be long for today is gonna be a very busy day."
His post comes just hours after a sniper shot 12 officers in Dallas, killing five.
Woodard starts off by telling everyone, "I'm okay, just want everyone to know that I'm all right." He says he was not expecting to have his badge covered this morning. "It's covered because we lost five guys and it hurts."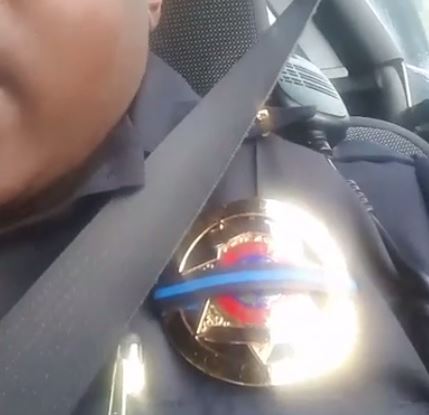 Officer Woodard thanks everyone who called to check on him. He says he will continue to pray for the officers' families and asks everyone to do the same.
"Thanking everyone around the world for your prayers, love, and support for all of us here in Dallas Texas. From the Police Officers, City and County Marshals, Deputy Constable's and Deputy Sheriff's we are all serving in blue together as a family. In spite of the recent attack on law enforcement here in our great city. We WILL continue to serve, protect, and love our citizens of Dallas and the entire Dallas County. May God continue to watch over us, keep us, and bless us all."
Woodard tells his Facebook fans, "It's not easy as you might think it is out here. It's very sad."
His video, which has been viewed more than two million times, ends with an emotional message, "Always remember: I refuse to see hate live while love dies. You all have a blessed morning."
**Watch his video below; more on the Dallas tragedy here**