This is an archived article and the information in the article may be outdated. Please look at the time stamp on the story to see when it was last updated.
JACKSON TOWNSHIP, Ohio — A dad now accused in connection with his daughter's murder tells a 911 dispatcher, "I need some help. I can't find my daughter."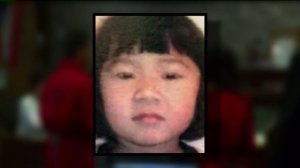 The 911 call was made the day before the body of 5-year-old Ashley Zhao was found hidden inside her family's Jackson Township restaurant, Ang's Asian Cuisine.
On the call made Jan. 9, Liang Zhao tells the dispatcher, neither he nor his wife have seen their daughter in about five hours– at around 3 p.m. or 4 p.m.
Zhao says Ashley was sleeping in the back of the restaurant when he went to go pick up his older daughter at school; he says his wife was at the restaurant when he left.
He then tells the dispatcher both he, his wife, and his older daughter all saw her, when he got back from the school.
He says, "We went to work and let her sleep. We got busy; after it got busy, we started cleaning up; we opened the door; she's not here."
The dispatcher asks him if there are any cameras in the store, to which Zhao replies, they've never had security cameras in the six years they've been at the store.
Authorities searched for hours for Ashley; on Tuesday, Jan. 10, she was found murdered inside the restaurant.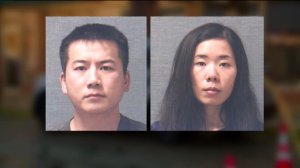 Jackson Township police report that Ashley's mother, Ming Ming Chen, struck the child's head "several times with her right fist." Those injuries resulted in Ashley's death.
Ming Ming Chen was arrested and charged with murder and felonious assault. Ashley's father was also arrested and charged with complicity to murder and complicity to commit felonious assault.