This is an archived article and the information in the article may be outdated. Please look at the time stamp on the story to see when it was last updated.
CLEVELAND-- A grieving father spoke out about the death of his missing teenage son.
Alexander Mullins, 16, was last seen on Nov. 9 at Washington Park High School. His body was discovered in an abandoned house on East 54th Street on Sunday.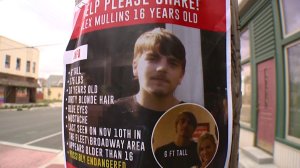 Henry Mullins calls what happened, "Sad for the city, sad for the neighborhood." Mullins said his son was, "Loved and appreciated by his family."
His father said he believes a juvenile is likely to blame for the deadly gunshot and his message to that person is simple: "Good luck."
Henry Mullins said he's a roofer, not an investigator. He said he's waiting for police to come up with answers to all the questions about his son's death.
More stories on Alexander Mullins