This is an archived article and the information in the article may be outdated. Please look at the time stamp on the story to see when it was last updated.
VALLEY VIEW, Ohio -- The Cuyahoga County Animal Shelter has the cutest dogs -- they're even staff members' favorite pups -- looking for their furever families.
The first pup featured this week is 2 and 1/2-year-old Jade and she's the adoption coordinator's favorite!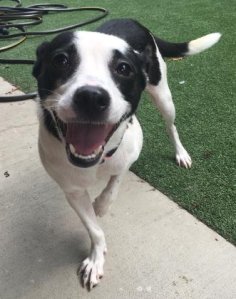 Jade was very nervous coming to the shelter and may take a little but of time to warm up to you. However, once she's comfortable "she's all wiggles and very happy."  The shelter believes Jade may have been hit by a car and had several injuries to her front paws when she first came to the shelter.  Although she's healed, Jade may still need help from her new family to make sure she is using her front paw regularly.
The second dog is a volunteer favorite! Samuel is a 4-year-old "big hunk of love."  He's social and energetic.  He likes to be around other dogs and already knows some commands.
Samuel also isn't shy about asking for belly rubs and tickle time.
Marigold is the shelter deputy's favorite pup and often known as "the life of the party!"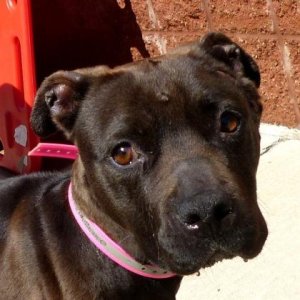 Marigold is 4-years-old and one of the shelter's best playgroup dogs.  She loves attention, knows how to sit, and is overall a happy pup.  She came to the shelter with several abscesses to her face.  They have since healed, but she was left with some scars. However, she's still as cute and charming as can be!
CCAS is  located on Sweet Valley Drive in Valley View, is open Tuesdays, Wednesdays and Saturdays from 10:30 a.m. to 4:30 p.m., Thursdays and Fridays from 10:30 a.m. to 6 p.m., and Sundays from noon to 4:30 p.m.
Stop in to meet these dogs and the other animals up for adoption too.
More information on the dogs up for adoption here.
For more on the shelter, click here.