This is an archived article and the information in the article may be outdated. Please look at the time stamp on the story to see when it was last updated.
TWINSBURG, Ohio – A two car crash on I-480 W caused major travel delays. The accident I-480 W at Route 91 happened just after 6 a.m. The backup stretched for about 15 miles.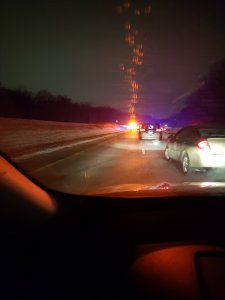 OHGO reports
the travel delays were just over 60 minutes. No word on any injuries. The road reopened just after 7 a.m.
A car flipped on I-271 N near the 480 merge, causing delays in that area.