This is an archived article and the information in the article may be outdated. Please look at the time stamp on the story to see when it was last updated.
COVENTRY TOWNSHIP, Ohio-- The Coventry Township woman accused of shooting and dismembering her husband appeared in court Wednesday afternoon.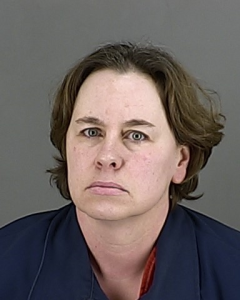 Marcia Eubank, 49, is charged with the murder in the death of her husband, 54-year-old Howard L. Eubank.
Her attorney entered a plea of not guilty.
Deputies were called to a home on Linda Street near Cottage Grove Road in Coventry Township on Saturday. Summit County Sheriff Steve Barry said the couple's son found the remains, which were located in three separate containers.
According to Barry, Marcia Eubank admitted to shooting her husband twice.
During a hearing in Barberton Municipal Court on Monday, her bond was set at $1 million. The bond will be addressed again by the Summit County Municipal Court, if she is indicted.
Her next court date is scheduled for Jan. 3.
Continuing coverage on this story here