This is an archived article and the information in the article may be outdated. Please look at the time stamp on the story to see when it was last updated.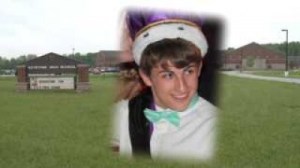 LAGRANGE, Ohio — A toxic amount of caffeine led to the death of Keystone High School stand-out Logan Stiner.
Stiner, 18, was found unresponsive by his brother in his family's Elyria home in May. He was pronounced dead at the scene.
Lorain County Coroner Steven Evans on Saturday said when Stiner died, he had a toxic level of caffeine in his blood after ingesting caffeine powder. The overdose caused cardiac arrhythmia and a seizure.
It's not clear where Stiner acquired the powder.
But Evans said the caffeine powder is becoming more and more popular, especially among teenagers.
It can be purchased on the Internet and mixed into water or soda, said Evans. About 1/16 of a teaspoon of the powder is equal to one can of Mountain Dew or any high-powered caffeine drink.
Evans said Stiner was alone when the substance was ingested, so no one was around to see how much he drank.
After Stiner died, Keystone Local School District Superintendent Jay Arbaugh described him as a top student, a top athlete and a great kid. The senior had also been named prom king.
For extended coverage on this story, click here.