This is an archived article and the information in the article may be outdated. Please look at the time stamp on the story to see when it was last updated.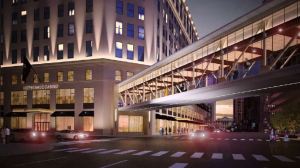 CLEVELAND — Construction on a new walkway linking Horseshoe Casino Cleveland to a neighboring parking garage is set to begin this month.
Rock Ohio Caesars LLC announced Thursday that it has acquired the Higbee Building from Forest City Enterprises, Inc.
The building originally opened in 1931 as Higbee's Department Store in Public Square.
According to Rock Ohio Caesars LLC, the acquisition allows ROC to expand Horseshoe's gaming and hospitality amenities.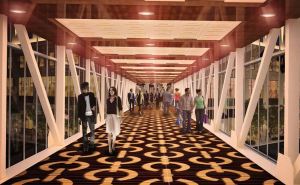 Ownership of the building will also clear the way for a new walkway connecting the casino to its dedicated parking structure, Collection Auto Group Centre.
The glass-enclosed walkway will cross over the intersection of Ontario Street and Prospect Avenue. The structure is scheduled to open this winter.
The Silver Grille, an event space on the 10th floor of the Higbee Building, will continue to be managed by The Ritz-Carlton Cleveland and scheduled events will not be affected by the acquisition.