This is an archived article and the information in the article may be outdated. Please look at the time stamp on the story to see when it was last updated.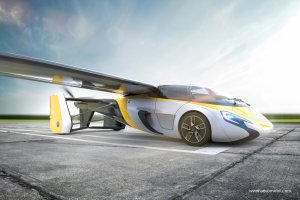 MONACO — Engineering company, AeroMobil, has unveiled a new model of car — and it flies.
According to a press release from AeroMobil, preorders are now being taken for the car, which will be available in 2020.
AeroMobil says the car can drive 99 miles per hour on the ground and 124 miles per hour in the air.
To fly, the car would need an airfield or another approved place to take off, while owners would be required to have driving and pilot licenses.
If an emergency landing is needed, the car has a built-in parachute.
The car is expected to cost about $1 million.