This is an archived article and the information in the article may be outdated. Please look at the time stamp on the story to see when it was last updated.

MARGARETTA TOWNSHIP, Ohio — A father and daughter last seen leaving their home in kayaks Saturday afternoon haven't been heard from since.
Their disappearance prompted a search when they were reported missing Sunday morning.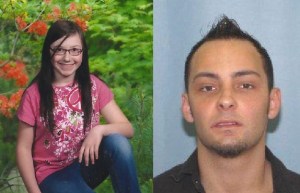 According to the Coast Guard, neither Jonathan Francis, 30, nor his daughter, Viola Francis, 12, were seen wearing life jackets.
Their kayaks were found Sunday at 9 a.m. washed up on the southern shore of Sandusky Bay.
Officials said the two planned to go from Crystal Rock to the Edison Bridge then back to shore, a distance of about a mile.
A rescue boatcrew and aircrew was dispatched to search for the pair.  A ground search was called off around 3 p.m.
Jonathan was believed to be wearing navy blue sweatpants and a hoodie.  Viola was believed to be wearing pink boots, dark leggings and a dark coat.
Anyone with information should call the Erie County Sheriff's Office at (419) 625-7951.