This is an archived article and the information in the article may be outdated. Please look at the time stamp on the story to see when it was last updated.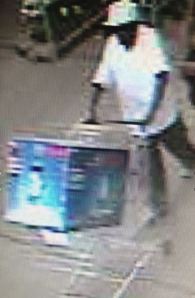 MASSILLON, Ohio — A 'Click It or Ticket' detail stopped a shoplifter dead in his tracks Wednesday night.
Massillon police say a man walked out with a 12″ miter saw, valued at $349, in his cart at Menards. From there, he took off on US 30 heading eastbound towards Canton.
The Stark County Sheriff's Office was operating a 'Click It or Ticket' detail on US 30, when they stopped the suspect for a traffic violation.
During the stop, deputies noticed the stolen item and that the suspect appeared to be nervous. Authorities determined the saw was stolen. They placed the suspect under arrest and charged him with theft.