This is an archived article and the information in the article may be outdated. Please look at the time stamp on the story to see when it was last updated.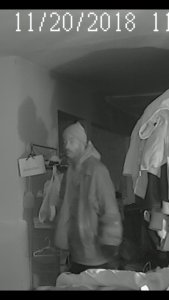 CLEVELAND– The Cleveland Division of Police is asking for the public's help to identify the suspect in a recent home invasion.
It happened on Nov. 20 at a house on East 126th Street near Abell Avenue.
Police said the man is wanted for breaking and entering, theft, and possession of criminal tools.
The suspect made a hole in the side of the house to get inside and steal a television, according to the police report. The homeowner was not there at the time.
Anyone with information is asked to call 216-623-5418.