This is an archived article and the information in the article may be outdated. Please look at the time stamp on the story to see when it was last updated.
CLEVELAND, Ohio — The Cleveland Police Union has sent to members a list of endorsements and recommendations for Election Day.
The Union made headlines when it recently endorsed Donald Trump for President.
The memo, obtained by the FOX 8 I-Team, lists candidates for judge seats and other offices. But the union also recommends passage of an income tax increase for the city saying that will benefit police officers and their families.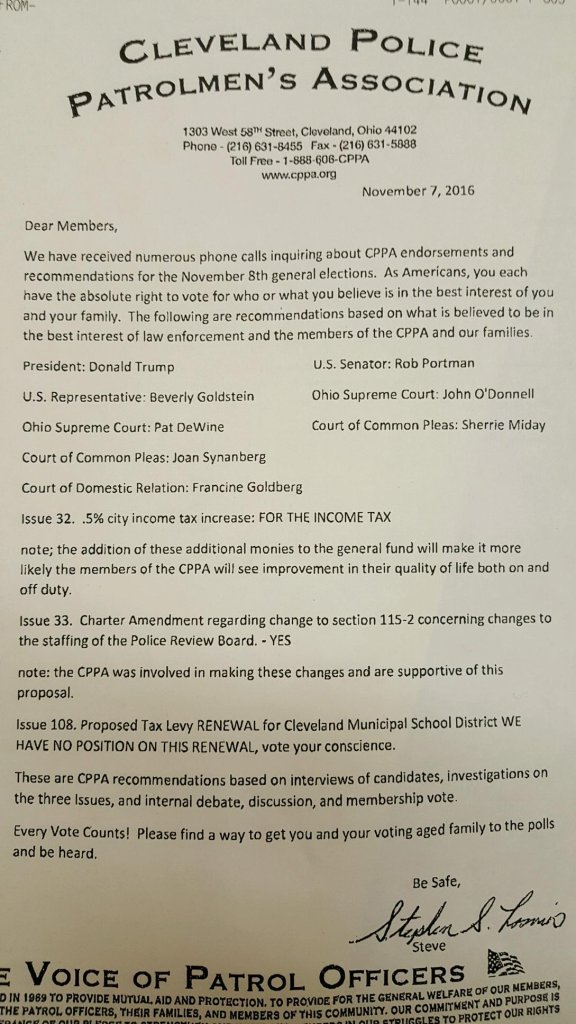 And, the Union recommends approving a charter amendment making changes to the Police Review Board saying the Union was involved in crafting that proposal.
Some officers didn't like the presidential race endorsement, and they don't like this list of endorsements.
However, the memo also states, "As Americans, you each have the absolute right to vote for who or what you believe is in the best interest of you and your family."
**More on the election, here**