This is an archived article and the information in the article may be outdated. Please look at the time stamp on the story to see when it was last updated.
CLEVELAND, Ohio– Cleveland police announced an arrest Thursday night in the murder of 14-year-old Alianna Defreeze.
Cleveland Police Chief Calvin Williams said 44-year-old Christopher Whitaker was arrested at 7:15 p.m. in Mayfield Heights.
Right before the press conference began, the FOX 8 I-Team learned an arrest warrant was taken out today against a 44-year-old man in connection with the case.
"Our investigators didn't stop. The culmination of their efforts is the arrest of a person who we need to make sure never touches our streets again," Chief Williams said.
Williams said the suspect has a lengthy criminal record, but he did not provide details.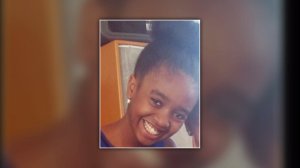 Alianna's aunt, Ariel Bell, spoke to FOX 8 News about the arrest. "We are pleased that the efforts of the detective and those involved have led to an arrest, but we won't be completely satisfied until someone is actually convicted and justice is served in that manner for this crime."
The teen was last seen on surveillance video boarding an RTA bus at East 93rd Street and Kinsman Avenue at 6:50 a.m. on Jan. 26. Her mother called police after learning Alianna was not in class.
On Sunday, officers conducted sweeps in the area in hopes of finding the missing girl. Instead, they located a body in an abandoned house on Fuller Avenue. The remains were later identified as Defreeze.
The Cuyahoga County Medical Examiner determined Defreeze died of multiple injuries. The manner of death was ruled a homicide.
Chief Williams stressed authorities are still in the early stages of their investigation. Police still need information on the suspect and his whereabouts over the past week. People are asked to call investigators at 216-623-5464 or Crime Stoppers at 216-252-7463. You can also text "TP657" plus your message to 274637. Tips can remain anonymous.
Earlier this week, the FBI, Cuyahoga County Prosecutor's Office and Crime Stoppers announced they were offering a $22,500 reward for information leading to the arrest and prosecution of the person responsible for the girl's death.
**Editor's note: a previous version of this story stated the suspect was arrested in Maple Heights. He was arrested in Mayfield Heights.