This is an archived article and the information in the article may be outdated. Please look at the time stamp on the story to see when it was last updated.
CLEVELAND-- The Cleveland Division of Police is preparing for Saturday's St. Patrick's Day parade.
Safety officials were joined by members of the St. Patrick's Day Parade Committee, Downtown Cleveland Alliance and Greater Cleveland Regional Transit Authority.
The Cleveland St. Patrick's Day kicks off at 1:04 p.m. on Saturday at Superior Avenue and East 18th Street. It ends at the intersection of Rockwell Avenue and Ontario Street.
Parking bans will start at 8 a.m. on Saturday with road closures beginning at 9 a.m.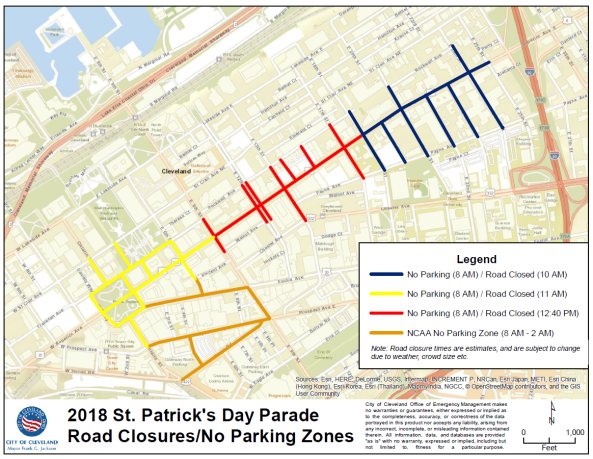 Shops at Tower City Center will close at 2 p.m., but access to the RTA station will remain open.
The Cleveland Division of Police will have its child reunification center at the Cathedral of St. John the Evangelist at 1007 Superior Ave.
**More on St.Patrick's Day activities here**