This is an archived article and the information in the article may be outdated. Please look at the time stamp on the story to see when it was last updated.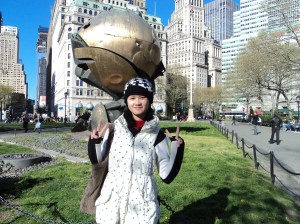 CLEVELAND, Ohio — The Cleveland Police Department announced a teen girl, who had been missing from the east side's Asia-Town neighborhood since last month, has been found.
Lepei Zeng, 15, was reported missing by her family on June 22, 2012, after she failed to return home from school.
Cleveland police said numerous checks of the neighborhood, residences and area hospitals turned up empty.
On Tuesday, police followed investigative leads to locate Zeng in the 1700 block of E. 31st Street and was said to be in good health.
Detectives are interviewing her for more information.