This is an archived article and the information in the article may be outdated. Please look at the time stamp on the story to see when it was last updated.
CLEVELAND — Cleveland police are searching for the suspect in a fatal hit-and-run crash on the city's west side.
According to police, a white SUV was heading eastbound on Woodbridge Avenue around 3 p.m. Friday when the driver made a left turn onto West 25th Street striking a pedestrian.
The victim, a man in his fifties, was walking through the crosswalk with his wife.
His wife was not struck by the vehicle.
The SUV, described by police as a Trailblazer or similar vehicle, fled the scene.
The man was transported to MetroHealth Medical Center where he passed away, officials report.
The SUV reportedly had a temporary tag. Police say it is unknown at this point if there is damage to the vehicle.
The driver is described as a man in his 20-30s.  He reportedly has a beard and is about 6 feet tall.
Cleveland police shared the following photo with FOX 8.  They believe this is the suspect's vehicle: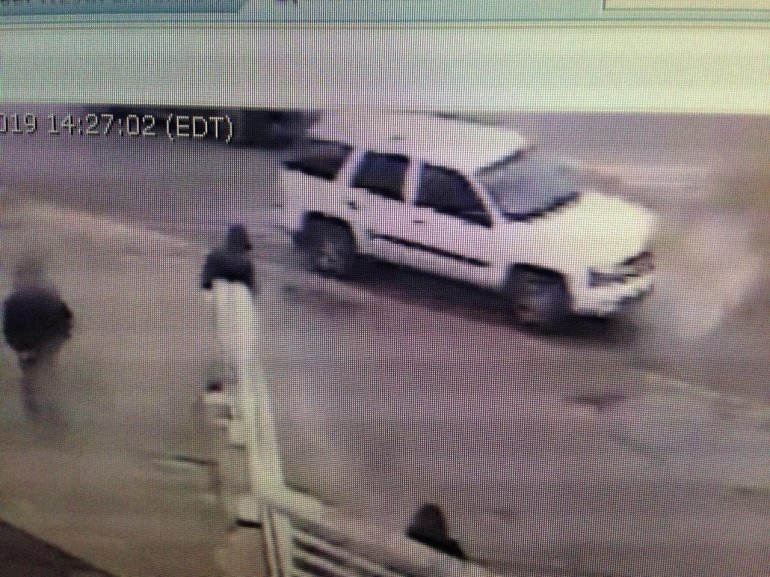 Anyone with information regarding this incident is asked to call authorities at (216) 621-1234.