This is an archived article and the information in the article may be outdated. Please look at the time stamp on the story to see when it was last updated.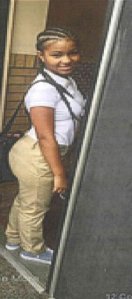 CLEVELAND– A missing 12-year-old girl was safely located.
Summer Young was last seen at about 8:30 p.m. on Sunday and was reported missing about 24 hours later. Cleveland police said her brother saw her get into a white Cadillac with two unknown girls.
According to Cleveland police, she was found in East Cleveland.